Who's Haunting My Hardware?
"Your electronic devices are all haunted ... but you already knew that, right? your computer dies, your phone dies, your battery dies. it is like, what the fuck does that even mean, you know? what the fuck does it mean to die, nowadays? nobody ever really dies, anymore, do they? of course not. they are just offline. that is not inherently horrifying, you have heard it all before.

That is not what horrifies me. "
"Who's Haunting My Hardware?" is a 16-panel zine about death, dying, and the horrors of capitalism in the digital age! it's another essay in the ragezine/ventzine genre about dealing with philosophical and existential themes. reader discretion is advised!
In addition to the usual pdf pages, we have also included two documents intended for use with screen readers. There is a word document and a plain text document. We hope this will make our zines more accessible for all prospective readers, going forward.
If you use the digital flipbook to view this zine, we highly recommend viewing in "fullscreen" mode! it just makes the text much clearer.

Instructions for this zine are slightly more complex than your usual 8-panel folded zine, so they are included as an image below. We apologize for being unable to provide fully accessible instructions.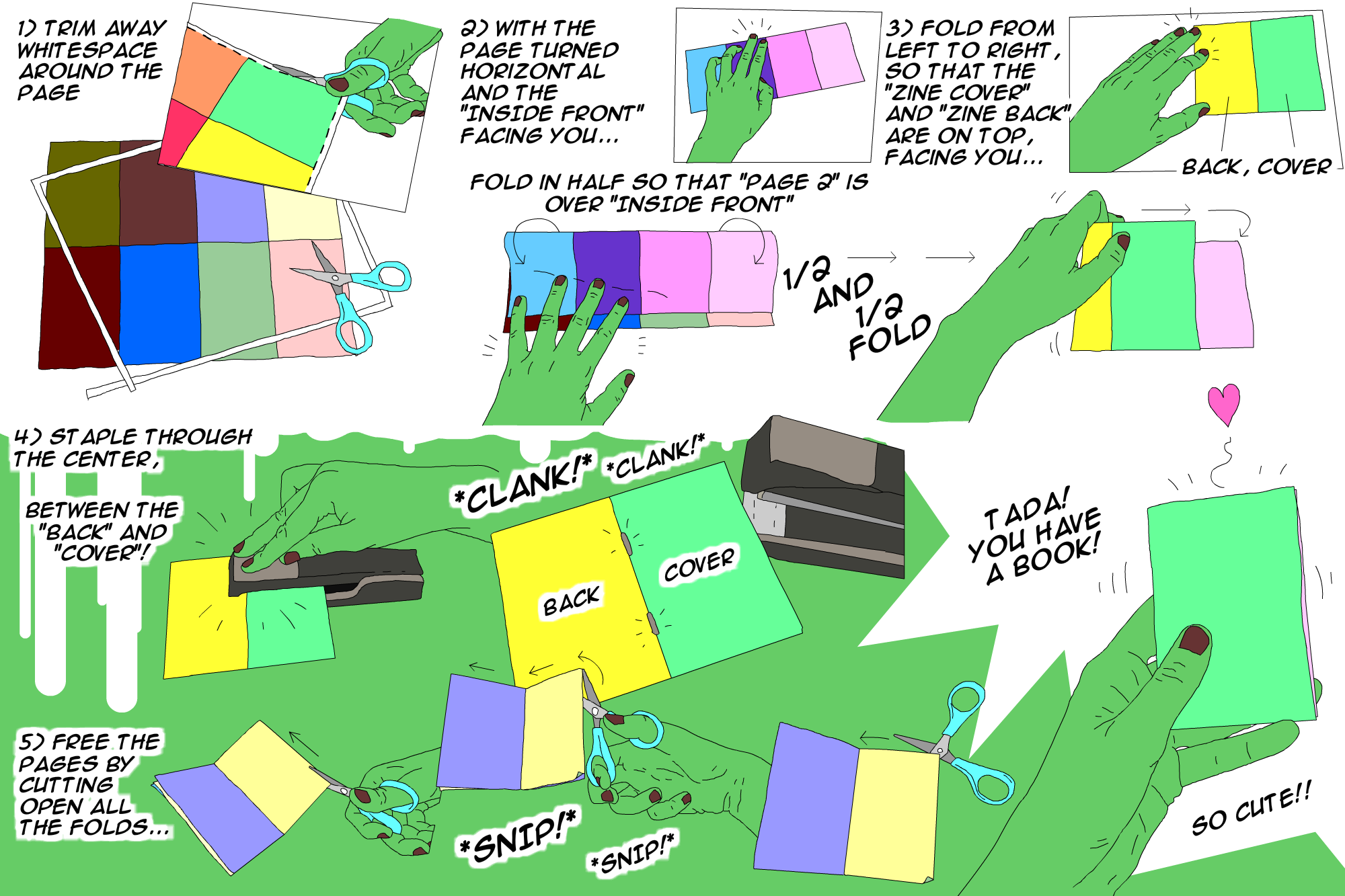 image credit: @alienmelon
created with Electric Zine Maker (also by @alienmelon)
virtual zine flipbook by @Jeremy Oduber